Hi Munchworms!
Waiting on Wednesday is a weekly meme hosted by Breaking the Spine and gives us a chance to show off the books we are really looking forward to.
There's only two books on my list this time, so let's get on with it!
---
September 18th
---
From New York Times Bestselling author, CD Reiss, comes a sexy tale of secrets, intrigue, betrayal, and a love worth crossing a continent for. 
Taylor Harden is a man on the edge. The edge of fame. The edge of untold wealth. The edge of utter humiliation. 
He built an unhackable system, and in front of everyone, it's hacked. His reputation goes from king to goat in a split second. Boom. Like that. Some dude in Barrington, USA (AKA Nowhere) has locked down Taylor's code, and if he doesn't get it back, he's going to be wearing a monkey suit for the rest of his life. 
Except, this guy? This hacker from Nowhere? He's not a guy. 
Harper Watson's all woman. And she has a plan for Taylor, his code, and his body. 
---
September 19th
---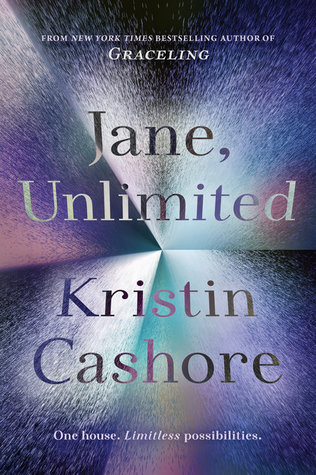 Jane has lived an ordinary life, raised by her aunt Magnolia—an adjunct professor and deep sea photographer. Jane counted on Magnolia to make the world feel expansive and to turn life into an adventure. But Aunt Magnolia was lost a few months ago in Antarctica on one of her expeditions.
Now, with no direction, a year out of high school, and obsessed with making umbrellas that look like her own dreams (but mostly just mourning her aunt), she is easily swept away by Kiran Thrash—a glamorous, capricious acquaintance who shows up and asks Jane to accompany her to a gala at her family's island mansion called Tu Reviens.
Jane remembers her aunt telling her: "If anyone ever invites to you to Tu Reviens, promise me that you'll go." With nothing but a trunkful of umbrella parts to her name, Jane ventures out to the Thrash estate. Then her story takes a turn, or rather, five turns. What Jane doesn't know is that Tu Reviens will offer her choices that can ultimately determine the course of her untethered life. But at Tu Reviens, every choice comes with a reward, or a price.
---
Kathy
  
The covers used in these pictures were found on Goodreads. I claim no right to these whatsoever.