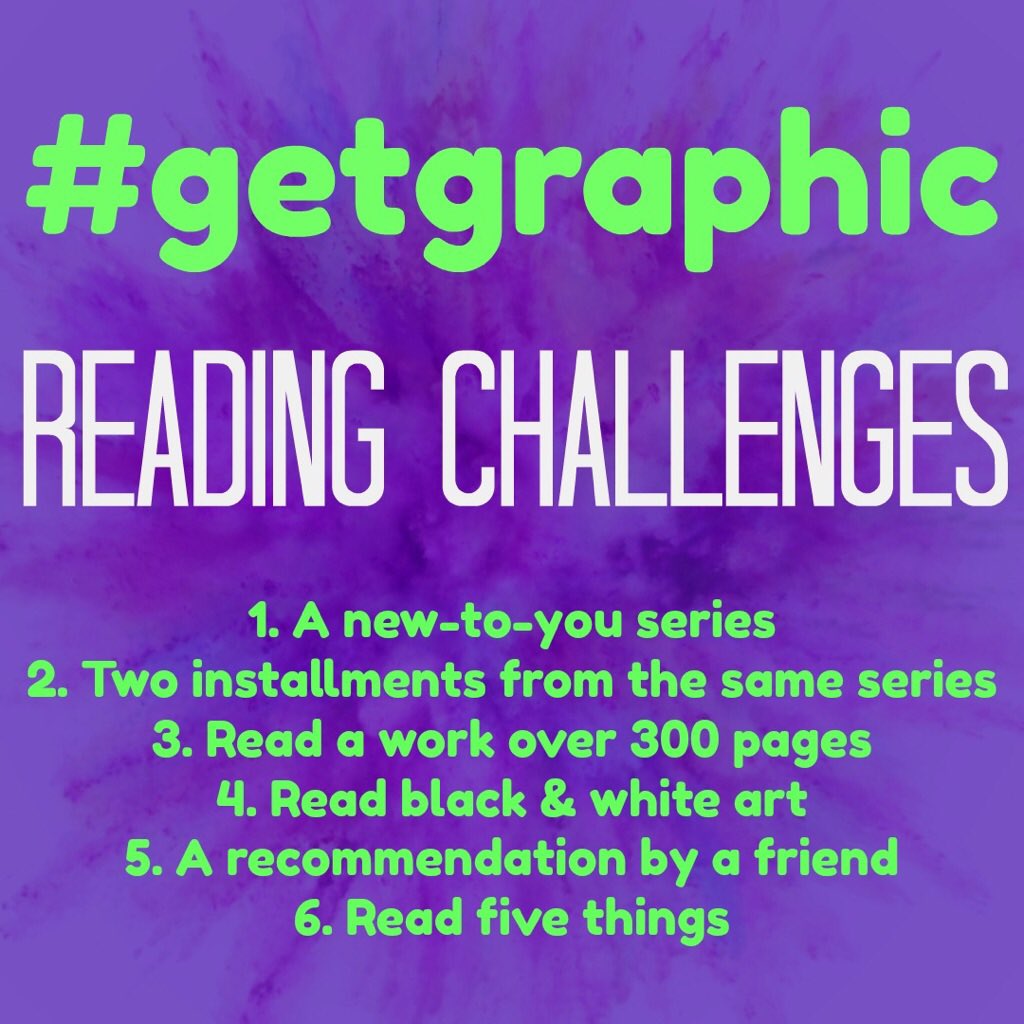 Hi Munchworms!
In order of OWNtober – where I'm reading as many of my own books as I can – I decided to look up some other read-a-thons going on this month.
One of those is the Get Graphic Readathon, which is hosted by @whatskappening, @bookadoodles7, @thoughtsontomes, & @perpetualpages!
This read-a-thon starts on October 6th at 5 pm in your own timezone and runs until Sunday 8th midnight.
Now you probably all have noticed that I don't read any graphic novels or manga, but I've been meaning to change that for a while now! Especially since my boyfriend got me the Death Note box for my birthday.
Anyway, since the whole point of this read-a-thon is reading anything with graphics, I'm going to try and read all of the Death Note manga's! I also have the first two parts of Fairy Tail, so I'll be trying to read those as well.
I have no clue how fast I'll be able to read since it's my first time ever reading manga's, so I'll just see how I end up doing, haha!
I'm not going consciously to join in the challenges – mentioned in the picture above – since I'd rather focus on discovering whether or not manga's my thing.
Anyway, my TBR for the weekend:
Doesn't that box look awesome?!
Are you joining in? Let me know so I can take a look at your TBR's!
Kathy