Heya Munchworms!
Em over at A Pretty Lil Book Blog tagged me for the Fall Time, Cozy Time-tag soooo, here we go!
I've set myself the extra challenge of using as many books I haven't read as possible! Let's just say I'm motivating myself to pick up a ton of my books during OWNtober…
Crunching leaves: Choose a book that has reds/oranges/yellows on the cover
The Scarecrow Queen is such a beauty! I know it's the third installment, but I fell in love with these covers as soon as I spotted them and just had. to. buy. them.
As for IT.. It fits as well, even though I probably won't read this monster until ApTHRILL…
Cozy sweater: what book gives you the warm fuzzies?
Sorry, but I can't not pick this. Because paint and soup.
Fall storm: Choose your favorite book/genre that you like to read on a stormy day.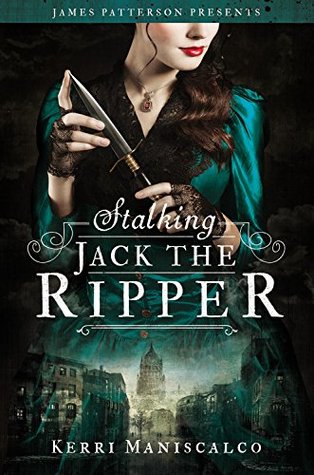 This. Because the first thing popping in my head is "London" and adding the stormy weather.. Yup, this definitely sounds like a good combo!
Cool crisp air: What's the coolest character you'd want to trade places with?
Emika! Because she's smart, she can hack, she's awesome and I can't wait to read more of her story! Ugh. Give it to me already…
Hot Apple Cider: What under hyped book do you want to see become the next biggest, hottest thing?
THIS. THIS. THIS. The Monster of Selkirk: The Duality of Nature only has 21 ratings on Goodreads, one of which is mine and a solid 5 / 5.
I absolutely fell in love with it and I cannot wait to read more! Can. Not. Wait!
Coat, Scarves and Mittens: What's the most embarrassing book cover you own that you like to keep hidden in public?
What is it they call this? Smut? Oops.
Pumpkin Spice: What's your favorite fall time comfort food/foods?
This time I didn't take my own picture for the munches, simply because the right veggies aren't in the stores yet. But my all-time favorite food when it's getting chillier out, is "hutsepot".
It's actually a stew of potatoes, carrots, sprouts, cabbage and greasy bacon. My mom always mashed it so you couldn't really see what you were eating anymore and I still like it best that way. Also, always eating sausage with it! Or just put the stew on some fresh bread. Yum..
---
For those who want to get tagged: you're it!
For those who don't want to get tagged: too bad, you're it!
And for everyone else: oh, wait.. now there's nobody left.