Hi Munchworms!
This week's topic for The Broke and the Bookish's Top Ten Tuesday is "Books you're thankful for" and I decided to, once again, put a little spin on it.
We all have books that we're thankful for, but when I read this week's subject, I was thinking about the person behind the books. The authors. In the end it's them we're thankful for, since their imagination brought us that amazing reading experience.
This won't be a top ten, this will be my way of thanking two authors for bringing something new into my life.
---
---
Chelscey,
If it hadn't been for a giveaway that passed by when I just started blogging, I probably never would've stumbled upon your work. I'm ridiculously happy that I did, that I won and that I now have both the books in the series, signed.
You can't imagine how proud I am of both those books, how happy I am every time I see them on my shelves – and honestly, I'll never admit how often I look at them either.
Apart from your books, you also introduced me to The Struts! I've probably been listening to them every couple of days lately – the singer having some Freddie Mercury-vibes might have something to do with that.
I wish you all the luck and cannot wait to dive further into Tallis' story!
x Kathy
---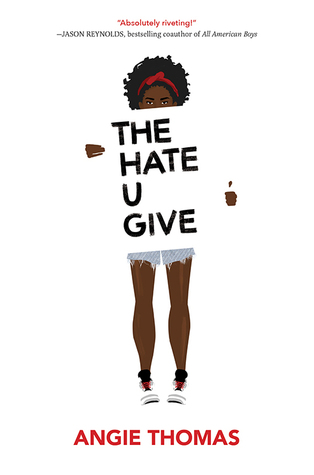 ---
Hi Angie
We haven't met, haven't talked, haven't connected in any way but one. Your book, your work. I've read a lot this past year, but there are only that many books that immediately pop up in my mind when I'm recalling what I've read and yours is easily at the top of that list.
Living in Belgium, racism isn't something I come in contact with, let alone hear about often. Reading The Hate U Give made me realize what's happening on the other side of the world. It made me think in the best way possible.
You shocked me, you broke me, you made me feel. You made me thankful for how I grew up and live.
Ever since reading your novel, I've been going out of my way to say thank you whenever possible. I've been trying to start conversations with people I normally would've avoided because, in the end, racism is a part of us. Judgment is a part of us.
Your book made me want to try and overcome that.
I owe you a huge thank you for that.
So, thank you.
Kathy
---
Are there any authors out there you would thank if you could?
What would you tell them?