Hi Munchworms!
Waiting on Wednesday is a weekly meme hosted by Breaking the Spine and gives us a chance to show off the books we are really looking forward to.
Halfway December… Honestly, I can't imagine that the year's over in two weeks. Not to mention that today is the day. THE DAY.
My blog's six month anniversary! Whoo!
Don't I deserve gifts for that? Something?!

---
December 18th
---
Romance. Magic. Lies.
For fans of elves, shapeshifters and elemental control.
Zacriah Trovirn is concerned with two things in life: hunting and dodging Petrer, the boy who broke his heart.
Heartbreak becomes a distant concern when Zacriah is taken to the Elven capital of Thessolina, where he is forced into King Dalior's new legion of shapeshifters. But Zacriah isn't a shapeshifter. In truth, he doesn't know what he is.
Zacriah joins forces with new friends and they soon find themselves embroiled in a clash between the three Elven continents. With war looming on the horizon, Zacriah must learn to use his latent power to fight and protect those he loves before they are destroyed.
---
December 19th
---
Someday I want to live in a place where I never hear "You're Dusty's sister?" ever again.
Life is real enough for Dylan—especially as the ordinary younger sister of Dusty, former Miss Mississippi and the most perfect, popular girl in Tupelo. But when Dusty wins the hand of the handsome Scottish laird-to-be Ronan on the TRC television network's crown jewel, Prince in Disguise, Dylan has to face a different kind of reality: reality TV.
As the camera crew whisks them off to Scotland to film the lead-up to the wedding, camera-shy Dylan is front and center as Dusty's maid of honor. The producers are full of surprises—including old family secrets, long-lost relatives, and a hostile future mother-in-law who thinks Dusty and Dylan's family isn't good enough for her only son. At least there's Jamie, an adorably bookish groomsman who might just be the perfect antidote to all Dylan's stress . . . if she just can keep TRC from turning her into the next reality show sensation.
---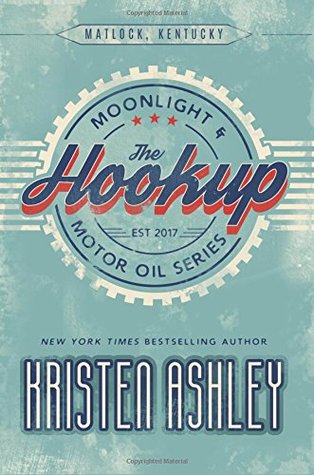 When the new girl in town, Eliza "Izzy" Forrester decides to hit the local drinking hole, she's not ready to meet the town's good, solid guy. She's definitely not prepared to engage in her very first hookup with him. 
Then Izzy wakes up the next morning in Johnny Gamble's bed and good girl Izzy finds she likes being bad for Johnny. 
Even so, Izzy feels Johnny holding her at arm's length. But Johnny makes it clear he wants more and Izzy already knows she wants as much of hot-in-bed, sweet-out-of-it Johnny Gamble. 
Floating on air thinking this is going somewhere, Izzy quickly learns why Johnny holds distant. 
He's in love with someone else. Someone who left him and did it leaving him broken. Whoever was up next would be runner up, second best. Knowing the stakes, Izzy will take what she can get from the gentleman that's Johnny Gamble. And even knowing his heart might never mend, Johnny can't seem to stay away from Izzy. 
Until out of nowhere, his lost love comes back to town. He's not going back, but Johnny still knows the right thing to do is let Izzy go. 
And Izzy knew the stakes, so she makes it easy and slips though his fingers. 
But that's before Johnny realizes Eliza moved to town to escape danger that's been swirling around her. 
And that's why Johnny decides to wade in. 
That and the fact Eliza Forrester makes breakfast with a canary singing on her shoulder and fills out tight dresses in a way Johnny Gamble cannot get out of his head.
---
Anything on here that's to your liking?
Personally, I'd love to get my hands on Cloaked in Shadow most!
  
The covers used were found on Goodreads. I claim no right to these whatsoever.