Hi Munchworms!
Waiting on Wednesday is a weekly meme hosted by Breaking the Spine and gives us a chance to show off the books we are really looking forward to.
It's been a while since a giant load of books came out on the same day, but it's that time again! Prepare yourself for a gigantic post full of new releases, all being published next Tuesday!
I guess they felt like starting the year with a bang?
---
January 2nd
---
Emma is used to things going her way. Her father is headmaster of her prestigious boarding school, her friends take her advice as gospel, and she's convinced that a relationship with her long-time crush is on the horizon.
As it turns out, Emma hasn't seen anything yet. When she finds an old book in an abandoned library, things really start going Emma's way: anything she writes in the book comes true.
But the power of the book is not without consequences, and Emma soon realizes that she isn't the only one who knows about it. Someone is determined to take it from her–and they'll stop at nothing to succeed.
A new boy in school–the arrogant, aloof, and irritatingly handsome Darcy de Winter–becomes Emma's unlikely ally as secrets are revealed and danger creeps ever closer.
---
Before he was Batman, he was Bruce Wayne. A reckless boy willing to break the rules for a girl who may be his worst enemy.
The Nightwalkers are terrorizing Gotham City, and Bruce Wayne is next on their list.
One by one, the city's elites are being executed as their mansions' security systems turn against them, trapping them like prey. Meanwhile, Bruce is turning eighteen and about to inherit his family's fortune, not to mention the keys to Wayne Enterprises and all the tech gadgetry his heart could ever desire. But after a run-in with the police, he's forced to do community service at Arkham Asylum, the infamous prison that holds the city's most brutal criminals.
Madeleine Wallace is a brilliant killer . . . and Bruce's only hope.
In Arkham, Bruce meets Madeleine, a brilliant girl with ties to the Nightwalkers. What is she hiding? And why will she speak only to Bruce? Madeleine is the mystery Bruce must unravel. But is he getting her to divulge her secrets, or is he feeding her the information she needs to bring Gotham City to its knees? Bruce will walk the dark line between trust and betrayal as the Nightwalkers circle closer.
---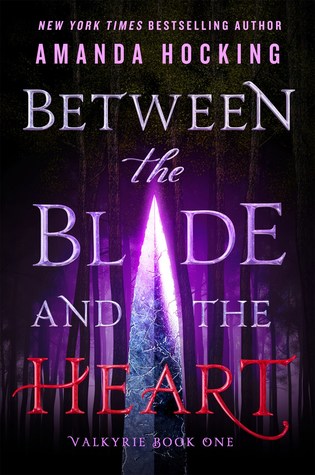 Valkyries have one great responsibility: to return immortals to the afterlife by slaying them. As a Valkyrie, Malin has always known that the balance of the world rests on her ability to carry out orders. But when Malin discovers that her mother spared the life of an immortal who was destined to die, her world is thrown into chaos.
Malin not only wrestles with the knowledge that her mother might not be who she thought—she's also thrust into the path of a gorgeous blue eyed guy named Asher who needs her help slaying the rogue immortal who destroyed his family. The balance of the world is at stake. And, as Asher competes with Malin's ex for her love and loyalty, so is her heart.
---
Marisa wasn't planning to be a snoop for hire—until she accidentally caught her best friend's boyfriend making out with another girl. Now her reputation for sniffing out cheaters has spread all over school, and Marisa finds herself the reluctant queen of busting two-timing boys.
But when ex-frenemy Kendall asks her to spy on her boyfriend, TJ, Marisa quickly discovers the girl TJ might be falling for is Marisa herself. And worse yet? The feelings are quickly becoming mutual. Now, she's stuck spying on a "mystery girl" and the spoken-for guy who just might be the love of her life…
---
A female bodyguard with enhanced abilities. A billionaire playboy committed to destroying people like her. A romance they didn't expect…
Dive into the first book in this fantastic new series set in the near future from New York Times bestselling author Megan Hart!
Nina Bronson used to be all human — until the experimental surgeries and internal technology that saved her life and enhanced her as a soldier also forced her to leave the army for private service. Now she and her peers are facing slow, painful deaths unless their technology is upgraded, and the one man keeping those upgrades illegal and unavailable is an obnoxious billionaire. A man too gorgeous for his own good.
A man she's supposed to guard with her life.
Ewan Donahue is the public voice speaking out against the enhancement procedures of injured soldiers. But when his lobbying leads to death threats, he needs someone to protect him around the clock. He doesn't want to rely on an enhanced soldier—Nina's tech goes against everything he stands for. But he really doesn't want her to be beautiful like she is. Doesn't want her to suffer like she will.
Doesn't want to succumb to the searing desire he feels for her.
As a series of attacks on his life send them to a remote cabin, their close proximity brings them together in ways they never imagined. They know they must prevent the need simmering between them, resist each other at all costs. But when tensions are high and danger is close, passion burns hottest of all…
---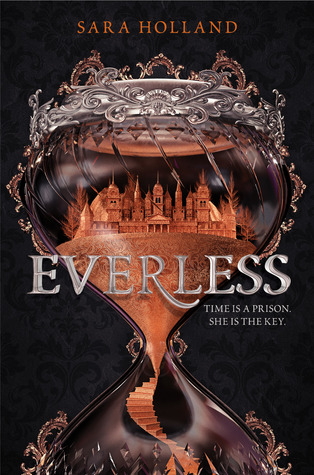 Time is a prison. She is the key. Packed with danger, temptation and desire – a perfect read for fans of The Red Queen. 
In the land of Sempera, the rich control everything – even time. Ever since the age of alchemy and sorcery, hours, days and years have been extracted from blood and bound to iron coins. The rich live for centuries; the poor bleed themselves dry.
Jules and her father are behind on their rent and low on hours. To stop him from draining himself to clear their debts, Jules takes a job at Everless, the grand estate of the cruel Gerling family.
There, Jules encounters danger and temptation in the guise of the Gerling heir, Roan, who is soon to be married. But the web of secrets at Everless stretches beyond her desire, and the truths Jules must uncover will change her life for ever … and possibly the future of time itself.
---
A twenty-four-hour romance about two teens who meet—and perhaps change their minds about love—on a train ride to Upstate New York in the middle of a snowstorm
One train ride. Two strangers.
Noah is a hopeless romantic. He's heading back home for one last chance with his first love, whom he broke up with when he went off to college.
Ammy doesn't believe in true love—her parents being prime examples. She's escaping from a mom who can't take care of her to a dad who may not even want her. That is, until one winter night when Noah and Ammy find themselves in the same Amtrak car heading to Upstate New York.
After a train-wreck first encounter between the two of them, the Amtrak train suddenly breaks down due to a snowstorm. Desperate to make it to their destinations, Noah and Ammy have no other option but to travel together. What starts off as a minor detour turns into the whirlwind journey of a lifetime, and over the course of the night they fall in love. But come morning their adventure takes an unexpected turn for the worst. Can one night can really change how they feel about love…and the course of their lives forever?
---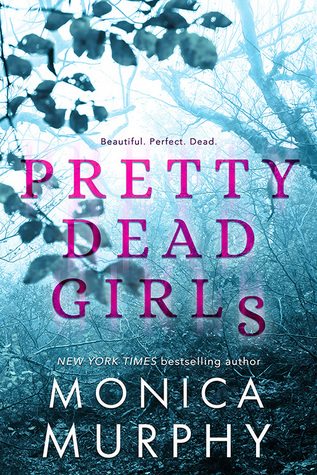 Beautiful. Perfect. Dead.
They're arranged in a particular way. Their faces turned at the most flattering angles, their designer clothes immaculate, as immaculate as their carefully made-up faces. Only the slash of blood across their necks mars the perfect surface. Only the vacant stare in their eyes indicates they're dead.
The most popular girls in school are going down, and Penelope Malone is terrified she's next. All the victims so far have been linked to Penelope—and to the mysterious loner boy from her physics class. The one with the lopsided smirk and intense stare that's almost…cute? Even though she's not sure she can trust him, she reluctantly agrees to work with him to figure out what's happening. All while trying to stay one step ahead of the brutal serial killer on the loose.
But this killer won't be satisfied until every beautiful, popular girl in the senior class is dead—especially Penelope. And the killer is closer than she thinks…
---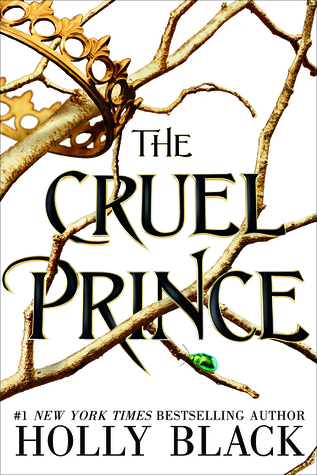 Of course I want to be like them. They're beautiful as blades forged in some divine fire. They will live forever.
And Cardan is even more beautiful than the rest. I hate him more than all the others. I hate him so much that sometimes when I look at him, I can hardly breathe.
Jude was seven years old when her parents were murdered and she and her two sisters were stolen away to live in the treacherous High Court of Faerie. Ten years later, Jude wants nothing more than to belong there, despite her mortality. But many of the fey despise humans. Especially Prince Cardan, the youngest and wickedest son of the High King.
To win a place at the Court, she must defy him–and face the consequences.
In doing so, she becomes embroiled in palace intrigues and deceptions, discovering her own capacity for bloodshed. But as civil war threatens to drown the Courts of Faerie in violence, Jude will need to risk her life in a dangerous alliance to save her sisters, and Faerie itself.
---
If you've survived this post without adding anything to your TBR, tell me how you do it! Seriously.. I need to know how.. :')
  
The covers used were found on Goodreads. I claim no right to these whatsoever.