Hi Munchworms!
Waiting on Wednesday is a weekly meme hosted by Breaking the Spine and gives us a chance to show off the books we are really looking forward to.
Let's start by saying… My wallet is crying, you guys!
I went over the February releases today and there are SO MANY. I don't even know where to start… Prepare for a lot of books!
All covers are links to Goodreads!
FEBRUARY 6TH
---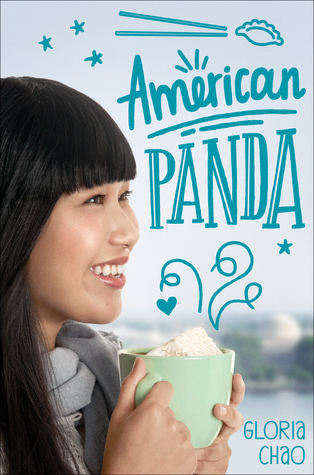 At seventeen, Mei should be in high school, but skipping fourth grade was part of her parents' master plan. Now a freshman at MIT, she is on track to fulfill the rest of this predetermined future: become a doctor, marry a preapproved Taiwanese Ivy Leaguer, produce a litter of babies.
With everything her parents have sacrificed to make her cushy life a reality, Mei can't bring herself to tell them the truth–that she (1) hates germs, (2) falls asleep in biology lectures, and (3) has a crush on her classmate Darren Takahashi, who is decidedly not Taiwanese.
But when Mei reconnects with her brother, Xing, who is estranged from the family for dating the wrong woman, Mei starts to wonder if all the secrets are truly worth it. Can she find a way to be herself, whoever that is, before her web of lies unravels?
---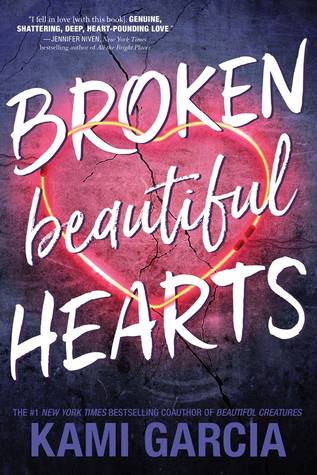 Before, Peyton was a star soccer player with the perfect boyfriend, Reed. Now, she has a torn knee ligament, a scholarship on the line, and a shattered sense of self. No one believes Reed pushed her, causing her injury, and Peyton just wants to leave the trauma behind. Living with her uncle and twin cousins in their small, football-obsessed town seems like a great escape plan. 
There, Peyton meets Owen—high school classmate and local MMA fighter. Though Owen is charming and gentle, Peyton is determined to repress her growing attraction. But when her old and new life collide, Peyton must reclaim the truth of her past in order to save her future.
---
An English professor struggling for tenure discovers that her ex-fiancé has just become the president of her college—and her new boss—in this whip-smart modern retelling of Jane Austen's classic Persuasion.
Anne Corey is about to get schooled.
An English professor in California, she's determined to score a position on the coveted tenure track at her college. All she's got to do is get a book deal, snag a promotion, and boom! She's in. But then Adam Martinez—her first love and ex-fiancé—shows up as the college's new president.
Anne should be able to keep herself distracted. After all, she's got a book to write, an aging father to take care of, and a new romance developing with the college's insanely hot writer-in-residence. But no matter where she turns, there's Adam, as smart and sexy as ever. As the school year advances and her long-buried feelings begin to resurface, Anne begins to wonder whether she just might get a second chance at love.
Funny, smart, and full of heart, this modern ode to Jane Austen's classic explores what happens when we run into the demons of our past…and when they turn out not to be so bad, after all.
---
A story of love, hot chocolate, and one little girl's wish for her mother that will make your heart swell.
At twenty-seven, Penelope Dalton is quickly ticking off items on a bucket list. Only the list isn't hers. After her eight year-old daughter Ella is given just six months to live thanks to an inoperable brain tumor, Penelope is determined to fill Ella's remaining days with as many new experiences as she can.
With an endless supply of magical gifts and recipes from the hot chocolate café Penelope runs alongside her mother in a small town nestled in the Appalachian Mountains, she is able to give her daughter almost everything she wants. The one sticking point is Ella's latest addition to her list: get a dad. And not just any dad. Ella has her sights set on Noah Gregory, her biological father and the only person Penelope knows to have proved her true love hot chocolate wrong.
Now Noah's back in town for a few months—and as charming as ever—and the part of her that dreamed he was her fate in the first place wonders if she made the right decision to keep the truth of their daughter from him. The other, more practical part, is determined to keep him from breaking Ella's heart too.
But as Ella's health declines, Penelope must give in to her fate or face a future of regrets.
---
'I think you might be my father . . .'
When first-year student Zoë Barry walks into Professor David Connolly's office and tentatively says these words, he is left reeling. But it is the lives of his family – particularly his wife Caroline – which are turned upside down by the arrival of this stranger.
A daughter, a sister, a friend . . . an enemy?
Though no one knows quite who Zoë is, she is soon entangled in their lives. Yet her stories don't ring true and Caroline is determined to learn if the girl is the unlucky innocent she claims to be or someone with a far darker agenda.
A deadly cuckoo in the nest . . . Because by letting Zoë in, David and Caroline aren't just leaving themselves vulnerable. They're risking the most precious thing in the world – the lives of their children . . .
---
Flynn: At first we were almost strangers. But ever since I moved to New York, Amos was the one person I could count on. And together we were there for Poppy. (I mean, what kind of parents leave their kid to be raised by a nanny?) I just didn't expect to fall for him—and I never expected him to leave us.
Amos: I thought I was the only one who felt it. I told myself it was because we were spending so much time together—taking care of Poppy and all. But that night, I could tell she felt it, too. And I freaked out—you're not supposed to fall for your stepsister. So I ran away to boarding school. I should have told her why I was leaving, but every time I tried, it felt like a lie.
One missed flight was about to change their lives forever….
---
The Time Machine meets Midnight In Paris 
Determined to escape her old life, misfit and student geologist Hallie packs up her life in England and heads to Paris. She falls in with the eclectic expat community as a bartender at the notorious Millie's, located next to the Moulin Rouge.
Here she meets Gabriela, a bartender who guides her through this strange nocturnal world, and begins to find a new family. But Millie's is not all that it seems: a bird warns Hallie to get her feathers in order, a mysterious woman shows up claiming to be a chronometrist, and Gabriela is inexplicably unable to leave Paris.
Then Hallie discovers a time portal located in the keg room. Over the next nine months, irate customers will be the least of her concerns, as she navigates time-faring through the city's turbulent past and future, falling in love, and coming to terms with her own precarious sense of self.
---
Despite what his brother—and sponsor—thinks, nineteen year-old Tate Bertram isn't an addict. He has the 30-day chip to prove it. But when his father learns Tate's been running an illegal card room out of a friend's dorm to pay off old gambling debts, Tate is cut off. With his family no longer talking to him, his aunt Nora offers him a chance to intern for her political campaign. Juggling school with the intense internship, Tate finds himself buying scratch-off lottery tickets to take the edge off. 
Tate is surprised to find the beautiful and calculating Alex Wolf—his first crush and the girl who taught him how to gamble—volunteering with Nora's campaign, too. Soon, Tate is more drawn to Alex than ever. Her mind games stick in his head, but her vulnerable, softer side gets into his heart. But as tensions rise along the campaign trail, Tate is forced to question whether he's really addiction-free, after all.
GREAT EXPECTATIONS meets ROUNDERS in this high stakes tale of the cost of winning and the price of redemption.
---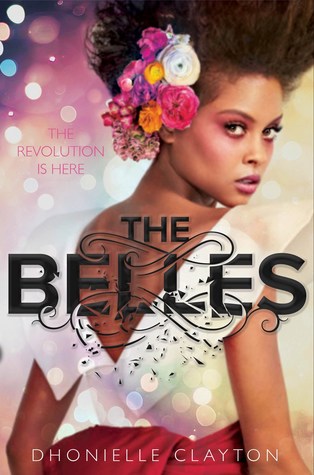 Camellia Beauregard is a Belle. In the opulent world of Orléans, Belles are revered, for they control Beauty, and Beauty is a commodity coveted above all else. In Orléans, the people are born gray, they are born damned, and only with the help of a Belle and her talents can they transform and be made beautiful.
But it's not enough for Camellia to be just a Belle. She wants to be the favorite—the Belle chosen by the Queen of Orléans to live in the royal palace, to tend to the royal family and their court, to be recognized as the most talented Belle in the land. But once Camellia and her Belle sisters arrive at court, it becomes clear that being the favorite is not everything she always dreamed it would be. Behind the gilded palace walls live dark secrets, and Camellia soon learns that the very essence of her existence is a lie—that her powers are far greater, and could be more dangerous, than she ever imagined. And when the queen asks Camellia to risk her own life and help the ailing princess by using Belle powers in unintended ways, Camellia now faces an impossible decision. 
With the future of Orléans and its people at stake, Camellia must decide—save herself and her sisters and the way of the Belles—or resuscitate the princess, risk her own life, and change the ways of her world forever.
---
How do you let go of something you've never had?
Junior year for Brooke Winters is supposed to be about change. She's transferring schools, starting fresh, and making plans for college so she can finally leave her hometown, her family, and her past behind.
But all of her dreams are shattered one hot summer afternoon when her mother is arrested for killing Brooke's abusive father. No one really knows what happened that day, if it was premeditated or self-defense, whether it was right or wrong. And now Brooke and her siblings are on their own.
In a year of firsts—the first year without parents, first love, first heartbreak, and her first taste of freedom—Brooke must confront the shadow of her family's violence and dysfunction, as she struggles to embrace her identity, finds her true place in the world, and learns how to let go.
---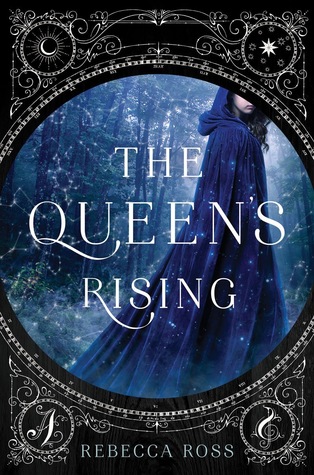 When her seventeenth summer solstice arrives, Brienna desires only two things: to master her passion and to be chosen by a patron.
Growing up in the southern Kingdom of Valenia at the renowned Magnalia House should have prepared her for such a life. While some are born with an innate talent for one of the five passions—art, music, dramatics, wit, and knowledge—Brienna struggled to find hers until she belatedly chose to study knowledge. However, despite all her preparations, Brienna's greatest fear comes true—the solstice does not go according to plan and she is left without a patron.
Months later, her life takes an unexpected turn when a disgraced lord offers her patronage. Suspicious of his intent, and with no other choices, she accepts. But there is much more to his story, and Brienna soon discovers that he has sought her out for his own vengeful gain. For there is a dangerous plot being planned to overthrow the king of Maevana—the archrival kingdom of Valenia—and restore the rightful queen, and her magic, to the northern throne. And others are involved—some closer to Brienna than she realizes.
With war brewing between the two lands, Brienna must choose whose side she will remain loyal to—passion or blood. Because a queen is destined to rise and lead the battle to reclaim the crown. The ultimate decision Brienna must determine is: Who will be that queen?
---
Jack is a walking fossil. The only human among a sea of clones. It's been hundreds of years since humanity died off in the slow plague, leaving the clones behind to carry on human existence. Over time they've perfected their genes, moving further away from the imperfections of humanity. But if they really are perfect, why did they create Jack?
While Jack longs for acceptance, Althea-310 struggles with the feeling that she's different from her sisters. Her fascination with Jack doesn't help. As Althea and Jack's connection grows stronger, so does the threat to their lives. What will happen if they do the unthinkable and fall in love?
---
Obviously I'm not what most people would describe as happy. But that has nothing to do with anything. Happiness is not a priority. Survival is.
Alvie Fitz doesn't fit in, and she doesn't care. She's spent years swallowing meds and bad advice from doctors and social workers. Adjust, adapt. Pretend to be normal. It sounds so easy.
If she can make it to her eighteenth birthday without any major mishaps, she'll be legally emancipated. Free. But if she fails, she'll become a ward of the state and be sent back to the group home.
All she wants is to be left alone to spend time with her friend, Chance, the one-winged hawk at the zoo where she works. She can bide her time with him until her emancipation. Humans are overrated anyway. Then she meets Stanley, a boy who might be even stranger than she is—a boy who walks with a cane, who turns up every day with a new injury, whose body seems as fragile as glass. Without even meaning to, she finds herself getting close to him. But Alvie remembers what happened to the last person she truly cared about.
Her past stalks her with every step, and it has sharp teeth. But if she can find the strength to face the enemy inside her, maybe she'll have a chance at happiness after all.
---
How many did you add to your TBR?
If you want to know what I've been up to reading-wise, be sure to check out my WWW-post!
  
The covers used were found on Goodreads. I claim no right to these whatsoever.