TITLE: One Summer in Rome
AUTHOR: Samantha Tonge
RELEASED: May 9th, 2018
PUBLISHER: HQ Digital
FORMAT: Ebook
GENRE: Contemporary, romance
GOODREADS RATING: 4.19
SYNOPSIS
To Rome…with love?
Mary Smith is turning her very ordinary life upside-down! She's bought herself a one-way ticket to Rome and is ready for a summer she'll never forget.
Men might be off the cards for waitress Mary, but within hours of arriving at the utterly charming family-run La Dolce Vita pizzeria, she's already fallen in love with the bustling capital!
Only Dante Rossi, the mysterious (and drop-dead gorgeous) chef seems displeased with her arrival. And in the heat of the kitchen, it doesn't take long for long-buried secrets to surface and sparks to fly…
Last year I went on a road trip in September, mainly through France and Italy. Unfortunately, we didn't go to Rome but it's definitely on my "need to go there"-list! Thinking back about that road trip and then seeing One Summer in Rome on NetGalley… Well, my mind was made up pretty quickly.
This romantic wuss practically melted just thinking about a romance in the country of delicious pasta and pizza.
I have to start with the most obvious thing here. The thing I absolutely loved most. Dante is blind. I love it. I adore it. I adore him. I thank Samantha Tonge from the bottom of my heart for this. I want to see more deaf / blind rep in books, so I was already a fan before I got into the story decently. Not to mention Dante's character. Lord above, he sounds intriguing right from the bat. Mysterious, blind, independent?!
Step out of your comfort zone because there is nothing comfortable about regrets when you're facing your own personal journey of no return.
The second thing I loved best about this novel is that there are some topics that I didn't expect. I thought One Summer in Rome would be this fluffy, light read to cozy up with but there are actually some serious topics tackled here. Spoiler and trigger warning, though! I'm putting it in white for those of you who don't want to know: suicide, abuse and alcoholism. Two subjects I'm familiar with myself, one I'm not. Simply the fact that they're incorporated in this story made me cherish it even more.
I loved the setting of this story. Of course Rome, but more specifically a restaurant. You guys know I love my food so you can't blame me for loving settings like that. Not at all. It just adds that extra ingredient for me. I can easily imagine the way it looks, the way it smells.  I traveled all the way to Rome while reading and I loved it.
"I think many people can relate to feeling as if they are the odd one out."
Our MC, Mary, can be so ridiculously naive. And, sure, that's very possible. I didn't really have any big issues with it at first. Until it appeared that she was totally grown-up about other things. It felt.. wrong somehow? That she could be so naive toward one thing, but so grown-up towards another? I don't know. It's hard to explain.
Apart from that, there's one more issue I had with the main characters of this story, Marie and Dante. I didn't feel their chemistry. Sure, this is totally subjective but since it's a romance novel, I do think it's a pity that I didn't feel all that tension between them.
The only way to get through life was to face things head on.
I have to say that the writing in the uncorrected proof sometimes got on my nerves a bit. Since almost all characters were Italian, it felt as if the author also wanted the English to read as if an Italian was talking. Basically some conversations didn't really read very fluently and it took away some of the reading pleasure on my part. I do hope that's fixed in the finished novel though!

All in all I definitely enjoyed this novel. It's a fun and quick read with some very unique characters and aspects added in the mix. One Summer in Rome will be released May 9th so be sure to order your copy!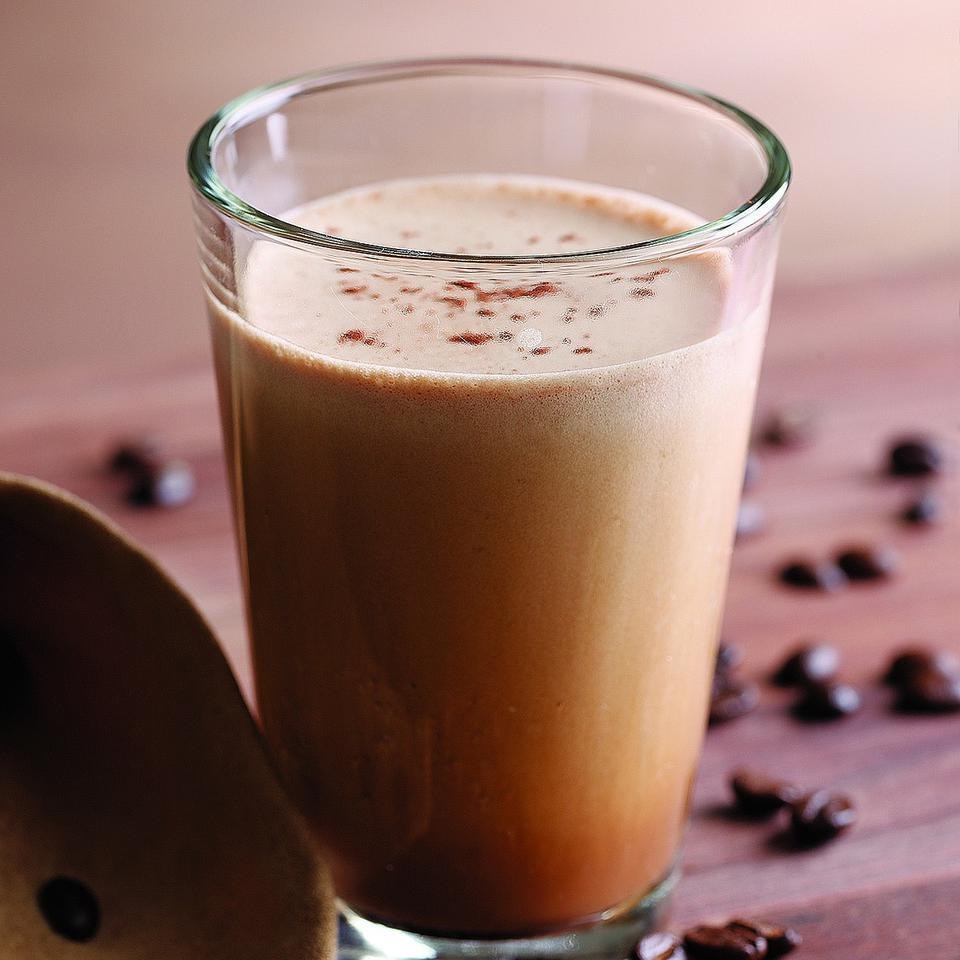 As for the munches, here's a delicious mochaccino! Which is pretty much Marie's favorite drink, I reckon. Courtesy of Google for the picture because I'm not really a big fan of coffee and just… wasn't feeling like sacrificing myself this time around, haha.
Do you know of any other books with blind / deaf rep? I would love to hear about those!
Quotes are taken from an uncorrected proof and might differ from the finished copy.