I don't even want to know how many tags and awards I've been missing out on. I simply haven't had the time to keep track of everything and.. I feel so bad about it too. Here's me making an effort of catching up, even if it's only one tag at a time. I really don't like squeezing multiple into one post so yeah.
In saying that, please, if you tagged me for something and I haven't done it yet, please poke me and poke me and poke me so I will?!
Anyway! For this tag – The NetGalley Tag – I got tagged by Avery @ Red Rocket Panda – thanks, Avery! I remember doing this tag last year as well – September, to be exact – so it'll be fun to see how my answers have changed.
Reading these questions, I do think there could've been more questions. Better questions – especially since it's called the NetGalley Tag. In saying this, if you have any questions on how I handle NetGalley myself, feel free to ask!
THE RULES
♥ Link back to the tag's creator Kourtni at Kourtni Reads.
♥ Thank and link back to the person who tagged you.
♥ Answer the questions the best you can. If you don't use NetGalley, you can substitute other sites or places where you get books!
♥ Tag a few people to do this too.
THE QUESTIONS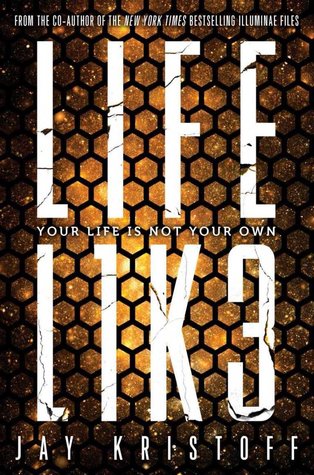 >> AUTO-APPROVED: WHO'S ONE AUTHOR WHOSE BOOKS YOU AUTOMATICALLY WANT TO READ, REGARDLESS OF WHAT THEY ARE ABOUT?
Oh boy, only one? Yeah, NO. Cassandra Clare, Sarah J. Maas, Marissa Meyer, Becky Albertalli, Brigid Kemmerer and Holly Black. Jay Kristoff might be added to this as soon as I've read Lifel1k3 so.. we'll see!
>> REQUEST: WHAT MAKES YOU WANT TO REQUEST A BOOK ON NETGALLEY?
Right now, I definitely take a look at the publication date first. I don't want to drown in release dates and have those pressure me. Then I check the cover and blurb; if I like those – or at least like the sound of the blurb – chances are I'll be requesting the book. I've gotten very picky with my requests though. Sometimes my own books need to come first.
>> FEEDBACK RATIO: DO YOU REVIEW EVERY BOOK YOU READ? IF NOT, HOW DO YOU DECIDE WHAT BOOKS TO REVIEW?
I absolutely review every book I get through NetGalley. I haven't skipped one so far and I'm hoping to keep that up. Apart from that, I usually don't review sequels I read. I simply don't really feel the need to? And if a book was simply "meh" and has me unable to explain why it's meh, I sometimes skip reviewing as well. It all depends, I guess.
>> BADGES: IF YOU COULD CREATE ONE BADGE TO DISPLAY ON YOUR BLOG, WHAT WOULD IT BE FOR?
I'm definitely going with Avery on this one because a genre-related badge would be epic! That way we can show off what genres we prefer and publishers can easily see how many books we've already read and reviewed in said genre on NetGalley.
>> WISH FOR IT: WHAT'S ONE BOOK THAT YOU ARE ABSOLUTELY DYING TO READ?
JUST GIVE ME THE SEQUELS. I needneedneed Wildcard, Kingdom of the Blazing Phoenix, Children of Virtue and Vengeance, The Wicked King, Rage, Kingdom of Ash and Queen of Air and Darkness! The list isn't.. that big.. Right?
>> 2017 NETGALLEY CHALLENGE: WHAT WAS THE LAST BOOK THAT YOU RECEIVED AS AN ARC THAT YOU REVIEWED? IF YOU'VE NEVER RECEIVED AN ARC, WHAT'S THE LAST BOOK YOU REVIEWED?
In 2017? That would be All the Wrong Chords by Christine Hurley Deriso.
THE TAGGING
I'm honestly tagging each and every single one of you so you better own up to this! No ignoring you just read this because you don't feel like it! Like, simply copy/paste the link to this post in a draft and get back to it when you do feel like it. It's what I do. And also how I save up on a whole ton of tags so maybe that's not the smartest move..
What's the sequel you absolutely need right now? Like, RIGHT NOW?