I couldn't help but think of Robbie Williams' Let Me Entertain You when I saw the name of this tag. Should I even admit the song was on repeat while I was writing this post? Probably not, because that might get your expectations way up there. Although.. I do hope I entertain you guys at least a bit? Hopefully…
Anyway! Cecilia @ The Seal Spot tagged me for the Entertainer Book Tag and.. I figured.. Why not! It's been a while since I did one of these anyway, right?
THE RULES
When you're tagged, you're provided with six questions you need to answer.
When tagging others, think of six new questions for them to answer. [I'm tagging YOU if you're reading this and.. you get to answer the same questions because I'm.. being lazy.. and am tired.. sorry..]
And so it goes round and round. [I'm definitely not thinking of Justin Timberlake's What Goes Around right now..
THE QUESTIONS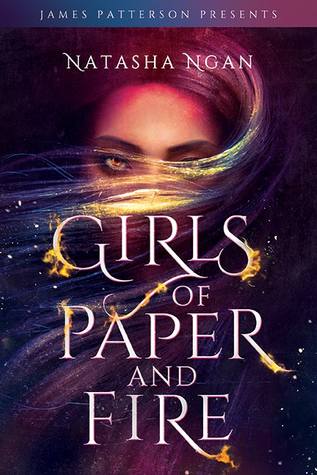 MY LAST FIVE STAR / FAVORITE READ
Well.. At the time of preparing this post, it's without a doubt Girls of Paper and Fire but since I started my blog prep over a month early, I have to say right now the latest addition is… Kingdom of Ash! If I have to pick something other than a sequel, I'd still have to go with Girls of Paper and Fire though.
If you haven't yet, definitely check out my review on this Asian-inspired f/f fantasy because it's so worth reading!ADD BOOK DARNIT
A PREDICTION OF YOUR NEXT FIVE STAR / FAVORITE READ
Oh boy. I don't know. What am I even reading next? I don't knoooow! I do hope to absolutely love every single word of The Book Thief since people have been urging me to read that one for ages now so.. maybe that one?
A BOOK FROM MY CHILDHOOD I FEEL NOSTALGIC TOWARDS
I can't not say Harry Potter because it's the truth. It's the one book that reminds me of my childhood and makes me all nostalgic, wishing I could read it again for the first time ever. I know I'm not the only one.
CHARACTER YOU RELATE TO BEST
There are multiple characters, actually. And for different reasons too. On one hand, there's Leah from Leah On the Offbeat. She has all the sarcasm I have, plus she's overweight and bisexual. That's pretty much me in three words.
But when it comes to other things.. I feel like mentioning Celaena from Throne of Glass which might sound weird to some but.. She became the person she is due to her past. It molded her into something she wouldn't have been otherwise and made her fight for her own values even harder. Which.. is something I relate to in a very big, important way. [Also, let's use this to drool over some amazing fanart, kay?]
UNDER-MARKETED BOOK THAT NEEDS MORE ATTENTION AND LOVE

There are definitely a couple of those out there – no doubt. More than a couple, really. But the one person I feel deserves a louder voice with her fantasy is C.E. Clayton – aka Chelscey. I love her writing and world-building, which is why I fell in love with her Monster of Selkirk-series. Just click the cover to go and check out the first book!

2019-RELEASE THAT MAKES ME GIDDY THINKING ABOUT IT
Oh boy.. I've been trying so hard not thinking about new releases because my bank account cannot cope with it right now but.. A Curse So Dark And Lonely by Brigid Kemmerer, The Wicked King by Holly Black and Children of Virtue and Vengeance by Tomi Adeyemi definitely deserve to share first place on this question!