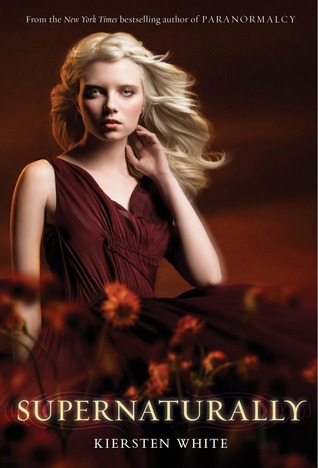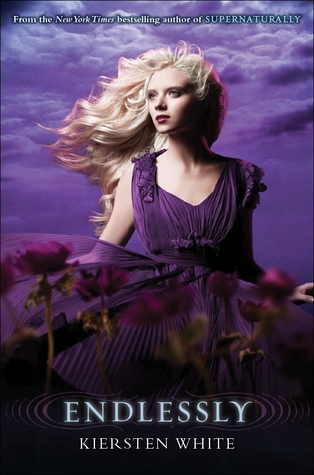 TITLE: Paranormalcy – Supernaturally – Endlessly
AUTHOR: Kiersten White
RELEASED: 2010 – 2011 – 2012
PUBLISHER: HaperTeen
FORMAT: Paperback
GENRE: YA Fantasy / Paranormal
GOODREADS RATING: 3.91 – 3.91 – 3.99
TRIGGERS: Attempted physical abuse
SYNOPSIS
Evie's always thought of herself as a normal teenager, even though she works for the International Paranormal Containment Agency, her ex-boyfriend is a faerie, she's falling for a shape-shifter, and she's the only person who can see through supernatural glamours.
She's also about to find out that she may be at the center of a dark faerie prophecy promising destruction to all paranormal creatures.
So much for normal.
I took a while to read this trilogy, but I'm honestly.. happy to say I've both started and finished all three books in a little over a month's time! I've had these for quite some time now and, because I'm very interested in Kiersten White's The Conqueror's Saga, decided to finally give them a shot!
Am I the only one who prefers reading an author's older work before the more recent ones? I just.. feel like the older ones would disappoint me writing-wise if I didn't read them first, haha.

Kiersten White's writing style was definitely a huge relief. It's very straight-forward and to the point, which made reading Paranormalcy a real treat.
Apart from that, our main character also helped a lot. Evie is a bad-ass teenager who knows what she wants and.. definitely behaves like the typical teenager would. It didn't really bother me though. Who wouldn't be a little bit rebellious if you had a life drenched in paranormal? I'd crave some normal myself to be honest! And that's not even including Evie discovering she isn't.. even all that normal herself.
BUT. Huge but.. Because.. this part is huge and encompasses all three installments – prepare yourselves!
While reading Paranormalcy, I didn't really struggle with anything other than the world-building. It felt all over the place. I understood a lot of what was going on, but I also felt like White wanted to squeeze way too much information into one book. I could only hope this would improve during the next installments. Hopefully things were going to get cleared up a bit!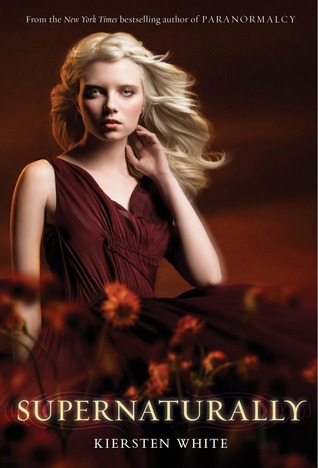 Unfortunately, that wasn't really the case. The world-building didn't get worse, but it definitely did not improve either. Things pretty much stayed the same throughout Supernaturally which is.. not a good, nor a bad thing, I guess?
But the next thing I'm mentioning, definitely is a bad thing: Evie got on my nerves in the second installment. All of a sudden, it was so hard for me to deal with her egocentric self. She was so wrapped up in herself and her never-ending "oh my love life" and "oh my normal life" that.. she just didn't even want to see what was happening while I saw it all coming a mile off. Definitely frustrated me. Often. It simply got too predictable for my liking.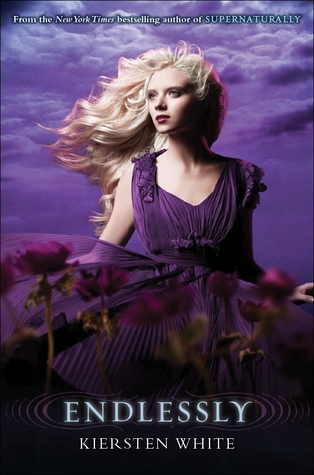 Endlessly wasn't any different. The predictability remained. As did my frustrations regarding Evie. Honestly, she got on my nerves even more than before! With a huge part of the magical community on the line, she's still more focused on her boyfriend and their relationship. This to the point of putting him before saving any other creatures and.. I just.. Couldn't cope with that. She's only sixteen / seventeen though, so.. I guess it's all my fault for not reading this book sooner? Being 26, I'm definitely a bit too old to appreciate this trilogy, that's for sure.
I also wished the ending would've been different. It was all a bit too perfect for my liking, too neatly wrapped up. Sure, usually this is the way to go but I felt it would've been better should not everything be rainbows and butterflies at the end.

Overall it was an okay enough read. I'm simply too old to really appreciate these books. I don't think I'll ever read them again. Actually, I'm sure about that. But since I did like Kiersten White's writing, I'm definitely going to give her recent work a try!
Do you try reading an author's older work first, before more recent ones?
Or do you read it in whatever order you fancy?
Are there any authors of whom you dislike the older work, but love the new?
Or maybe the other way around?