If there's one thing I always loathe doing, it's creating wish lists. For some reason, people are never happy with the things I put on them. "Why, Kathy! There are only books on here!" or "Can't you want something that doesn't have to do with reading?" are the most common ones. This means I've had to perfect the art of balancing bookish items with non-bookish items – and I'm going to prove to you it's possible! Or try to..
I cannot even promise I'll succeed because while I'm typing this, I still have no clue whatsoever when it comes to the things I might put on my wish list. You'd think having a baby and planning a move would make sure I can name some things but.. Fact is, we're trying to buy the things we need as we go? So.. Yeah. Let's see.
Today's topic is "Christmas Wish List" so let the torture begin!
For the sake of it, let's just start with something that's bookish and non-bookish at the same time! You might remember a previous TTT where I talked about my own personal library and the things I want for it. More specifically, I talked about a reading couch / sofa that has to be absolutely perfect and.. I think I found it? It's definitely not the color I'm going for – sorry, no pink for me – but it's ridiculously comfy and you can sit or lie down or.. do whatever! And the unusual shape of it makes it a real eye-catcher too. I was sold – immediately. Now to save up so I can actually buy it one day…
There are two Nintendo-games I've loved from the start and will always love. One is Pokémon, the other is Animal Crossing. Now there's this thing where Animal Crossing only comes out for one console every time and I absolutely hate it. It makes me actually consider buying the entire – overpriced, might I add – thing! This time's no different. I'd love to get a Nintendo Switch just to be able to play the new Animal Crossing that's releasing in 2019 but I'm too stingy to buy it myself? Ugh..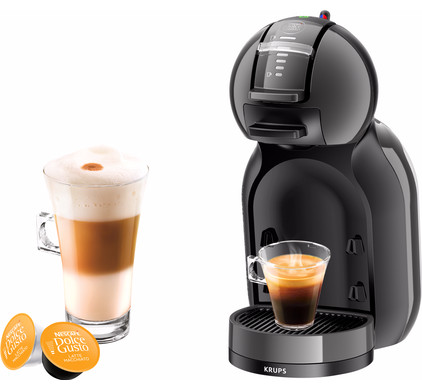 I know most bookworms are huge fans of tea, but personally? In cases of sleep-deprivation, I usually grab an energy drink – or at least, I used to before I was pregnant – or got myself a cappuccino. For the latter, I always used my Senseo or the coffee machine at work, but when it comes to hot chocolate? I still swear the best one I had is the one that came out of a Dolce Gusto. I've been hoping for my Senseo machine to die ever since but alas.. Maybe if someone gifts me the Dolce, I can subtly get rid of the Senseo? Although that one does have delicious cappuccino pads.. Maybe I should keep them both..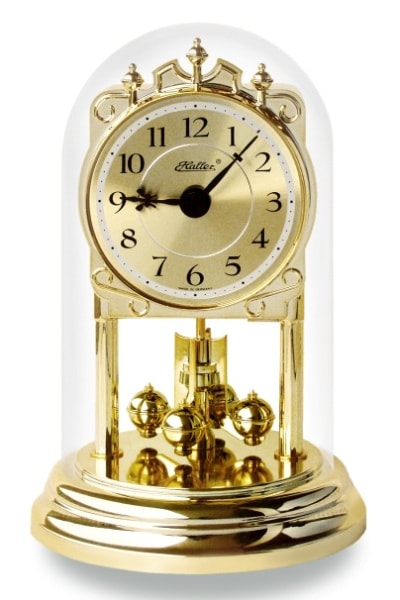 Something a bit weird, but with a very sentimental reason is this clock. My grandparents had one just like it in their dining room and.. just seeing it makes me all nostalgic. I would love to have one of these as a reminder to all those times I sat staring at it from my grandfather's lap.
Wouldn't really be something I could do something with, but owning one feels like some kind of goal? I always think of my grandfather immediately when I see pinecones, but I think of both my grandparents when I see this clock. It would be amazing to have one just like it so I can be reminded of them more often.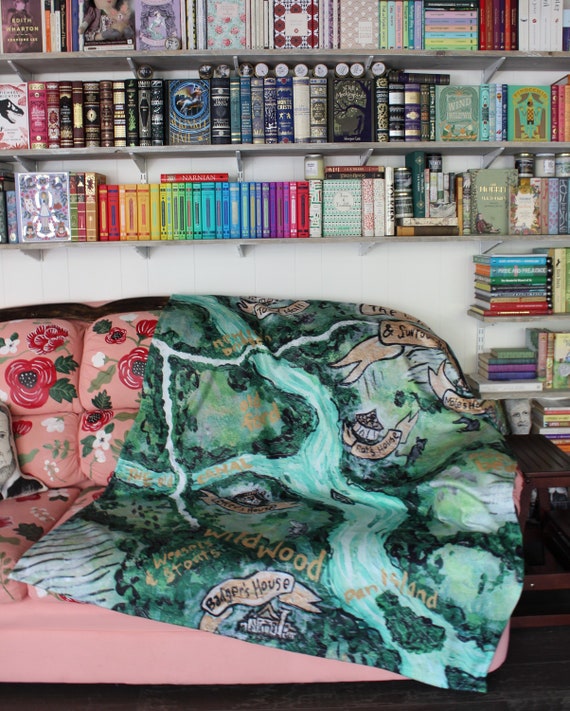 Okay, I wanted to list the next item as a bit bookish, but very much more baby-related since it was a Marauder's Map swaddler blanket but now it appears to have.. sold out.. and I'm crying a teeny-tiny bit. It was so pretty, you guys! I can only hope it'll be added to the shop again eventually.
Nevertheless, I wanted to share this with you because SweetSequels has gorgeous bookish blankets, clothing and pillows. Definitely a shop to keep an eye on if you want to find your perfect bookish blanket or t-shirt.
I honestly have been wracking my brain to come up with more things that aren't bookish-related and that are suitable for this post – I can hardly put a new front door, a new bed and barbecue on this list, right? – but I cannot think of anything else at this point. It's simply easier to think of bookish things?
Should I have to create a post for that, I'd immediately go with "Oh, a Kindle Oasis! And I want a new laptop since my old one has been thrown out. And a nice desk would be nice too? More shelves!" Which isn't even mentioning my current wish list of books I want to buy / get at some point. 
Are there things on here you'd like for yourself?
What are some bookish items on your wish list? And some non-bookish ones?
Based on my wish list, what's something else you  think I'd love?

Feel free to leave a link to your TTT so I can check it out!