Okay. So. It's been tough lately? I thought we had some kind of routine figured out by now, but Jamie just went ahead and proved differently. We're still fighting to get some kind of.. me-time for me and it's just not working. Every time we've come to the point of "okay, now mom can go do something for herself", Jamie makes sure that isn't happening at all. I might be losing my head a bit, haha. I really do miss my blog, doing blog prep and writing reviews – who knew?!
Anyway. I did manage to get some reading in so..
Time to see what I read!

As always, covers link back to the Goodreads-page, so feel free to check them out!
I started Starry Eyes yesterday morning and I'm really loving it so far! Our main character has anxiety and is quirky in a fun way – I love how she coordinates her glasses with her outfits? Not to mention the childhood best friend being on the gothic side. Yes plea-hease!
I finished The Travelling Cat Chronicles and might I say how hard I cried? Like. Seriously. I needed a book like this one and it delivered! There was this small part that was way too hard on me since it was about abandoning a baby – you can see how that is something I might not be able to handle right now – but the actual story itself hit me in the feels so hard! I'm definitely recommending this if you want a book giving you all the feels. Not to mention having a cat's POV – with sass.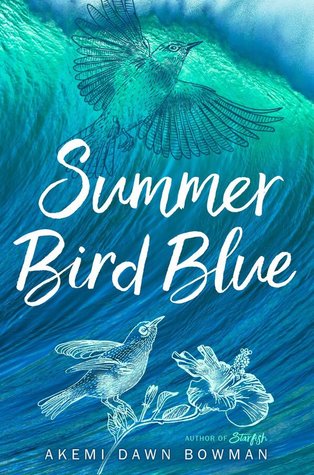 I might be picking up Akemi's Summer Bird Blue, but that'll depend on how I'm feeling after Starry Eyes. I haven't read any fantasy in a while so maybe I'll venture to that side again? Who knows! 
What's your current read?
What's next on  your TBR?
If you have a WWW-post of your own, feel free to leave it in the comments!